What is the truth about Aliens and UFOs? Do extraterrestrial creatures exist out there? If Aliens do exist are they more technologically advanced than us and are they visiting other planets such as Earth?
Since ancient times mankind has looked to the stars and wondered. Extraterrestrials, visitors from the heavens or the stars, have been represented in artwork and in the mythologies of cultures around the world. Were all of these tales, traditions and beliefs mere imagination and fiction? Or were they based upon some bit of truth perhaps long forgotten?
AlienUFOTruth is here for the sharing and discussing personal experiences, thoughts and ideas about the age old question, "Are we being visited by entities from outer space?"
One very interesting idea, most often referred to as the Ancient Alien Theory, is that extraterrestrials not only visited the Earth in ancient times but they interacted with human beings, perhaps even genetically engineering them. Alien beings taught our ancestors about the stars, math, science and more.
---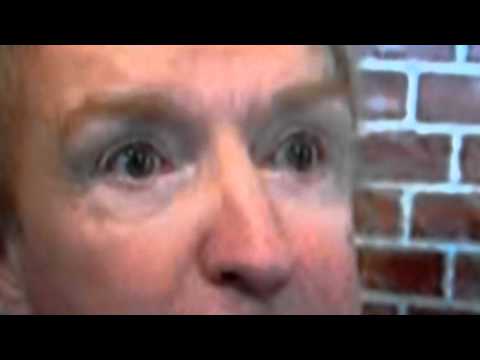 Hello everyone! Is it possible that a reptilian was caught on live television? Recently I received a message with some strange images and a video clip. I don't know what is going on with this "person's" eyes but I am very interested to see your comments and thoughts.
Below is the message as I received it:
Hi. I was watching the Wright stuff on TV (in England) when I noticed a guy from the audience who was speaking about the war in Afghanistan I think, he had very strange eyes.
I scrambled about for my camera and after a minute or so I found it, I began filming this male speaking and recorded only about 9 seconds, shame I missed the first minute! However the few seconds I did manage to capture are intriguing.
He appears to have very distinct slit pupils like a cat or a lizard. If ive already sent you this email …
Read Complete Story Here...
Let's go back to the Sumerian clay tablets. Could the Anunnaki be a race of reptilian beings from another planet? Could David Icke be right, that an extraterrestrial race of reptilian aliens are in control of this Earth? That they may have been in control of mankind since the beginning of time? I must admit it is interesting on how in the Ubaid culture, which existed between 5000 BC and 4000 BC, their gods are represented as reptilian looking. Why did so many ancient cultures depict their gods as reptilian? We have reptilian gods in Central America to the American Hopi Indians to East Indians. There is even an ancient serpent mound in Ohio. The Egyptians had their serpent god Kneph and the Phoenicians had their serpent god Agathodemon. Let's not forget all of the Asian cultures with their multitude of dragons. Some of these dragons had god status.
Look around, there are all kinds …
Read Complete Story Here...